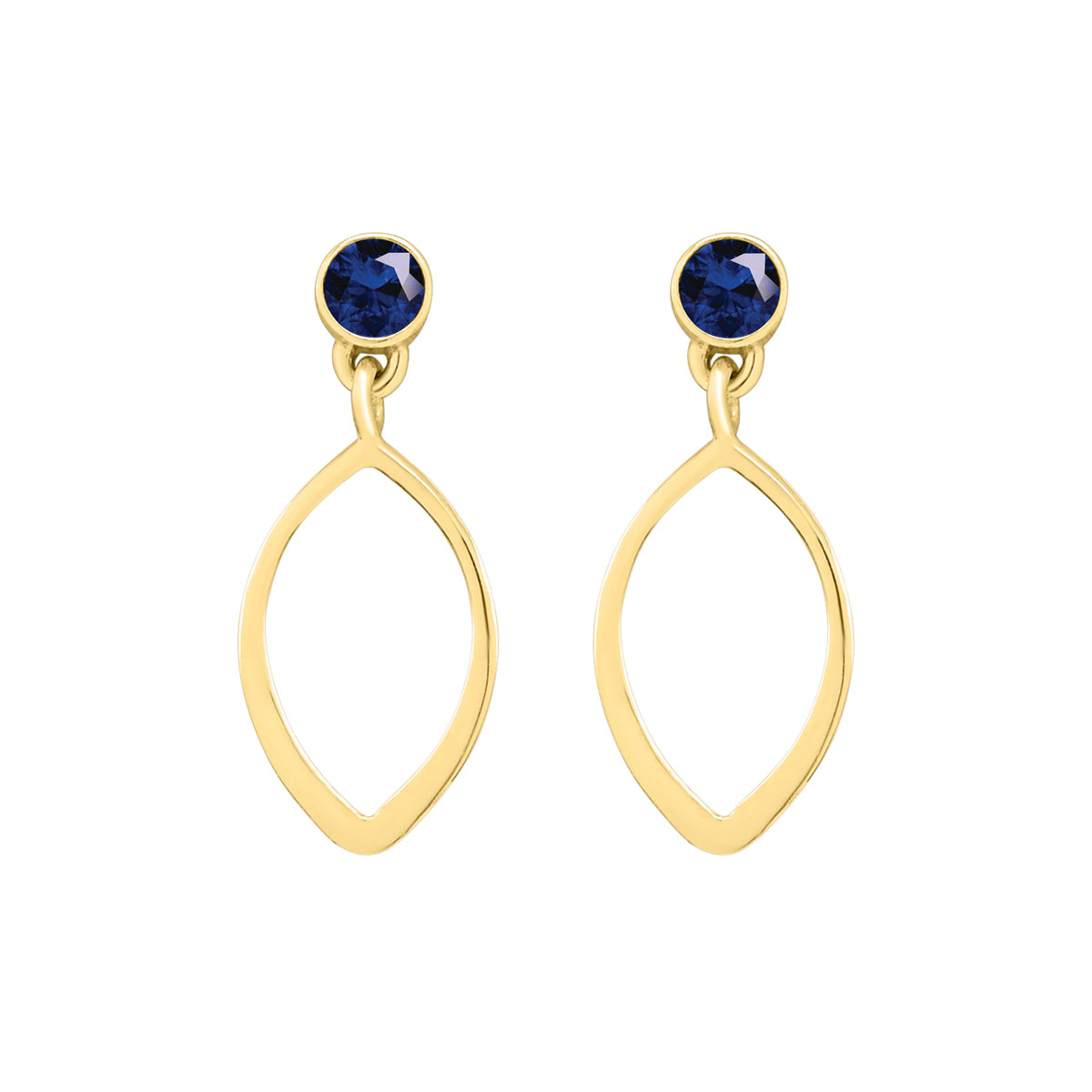 Blossom Sapphire Earrings- Gold
A beautiful petal is hand hammered and dangles from a round sapphire. Sapphire is the birthstone for September and is great for attracting abundance, blessings, and gifts. It has been used to protect against negative energies, calm the mind, strengthen intuition, and invite spiritual clarity.
Metal: 14kt yellow gold
Finish: Polish
Size: The petal measures approximately .5" and the stone measures 3mm
Stone: 3mm round sapphire. Stones may vary slightly.

All Lina Shatara Designs jewelry is handmade with love in California. Each piece is unique and due to the handmade nature of the piece, slight but beautiful variations may occur.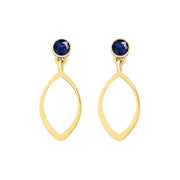 Blossom Sapphire Earrings- Gold