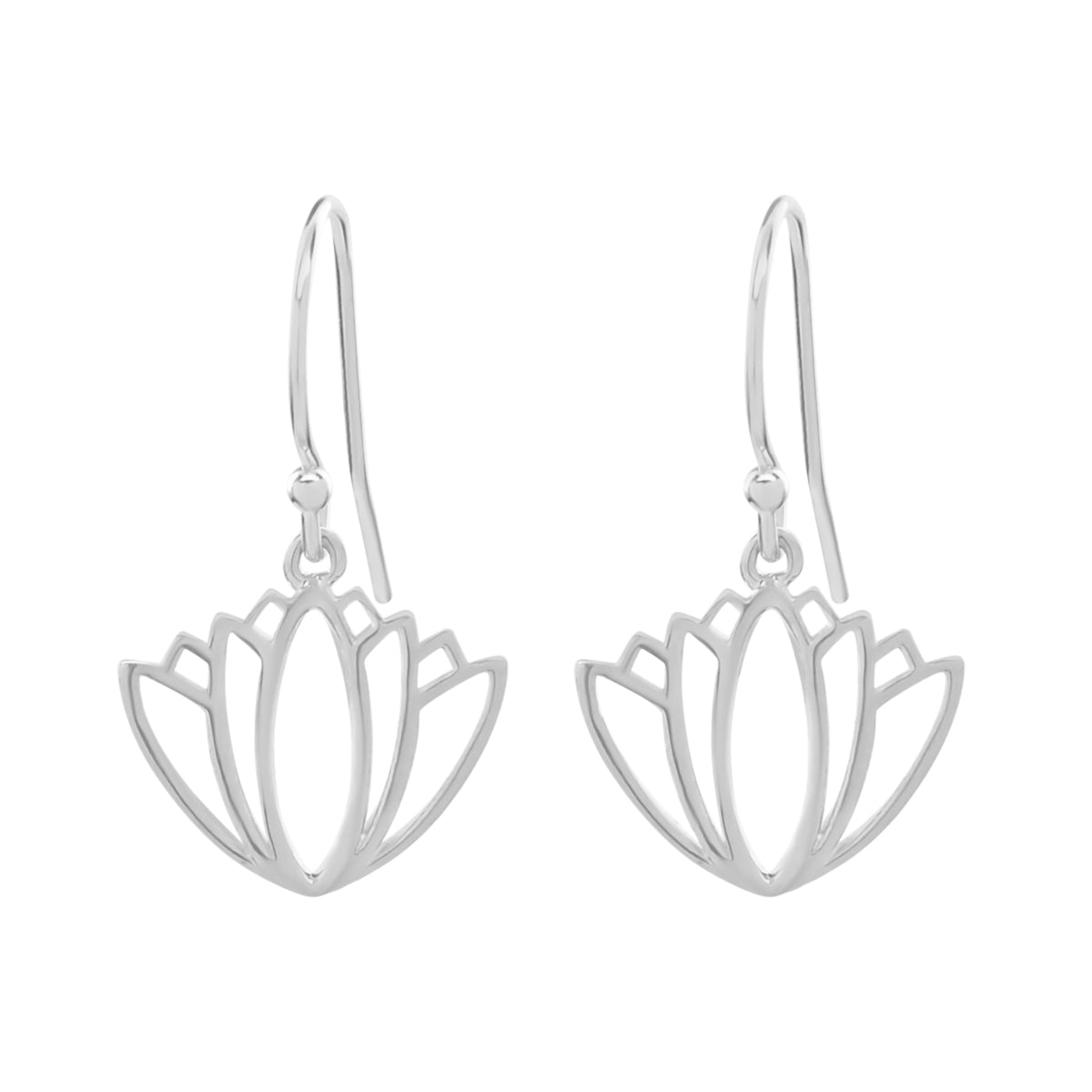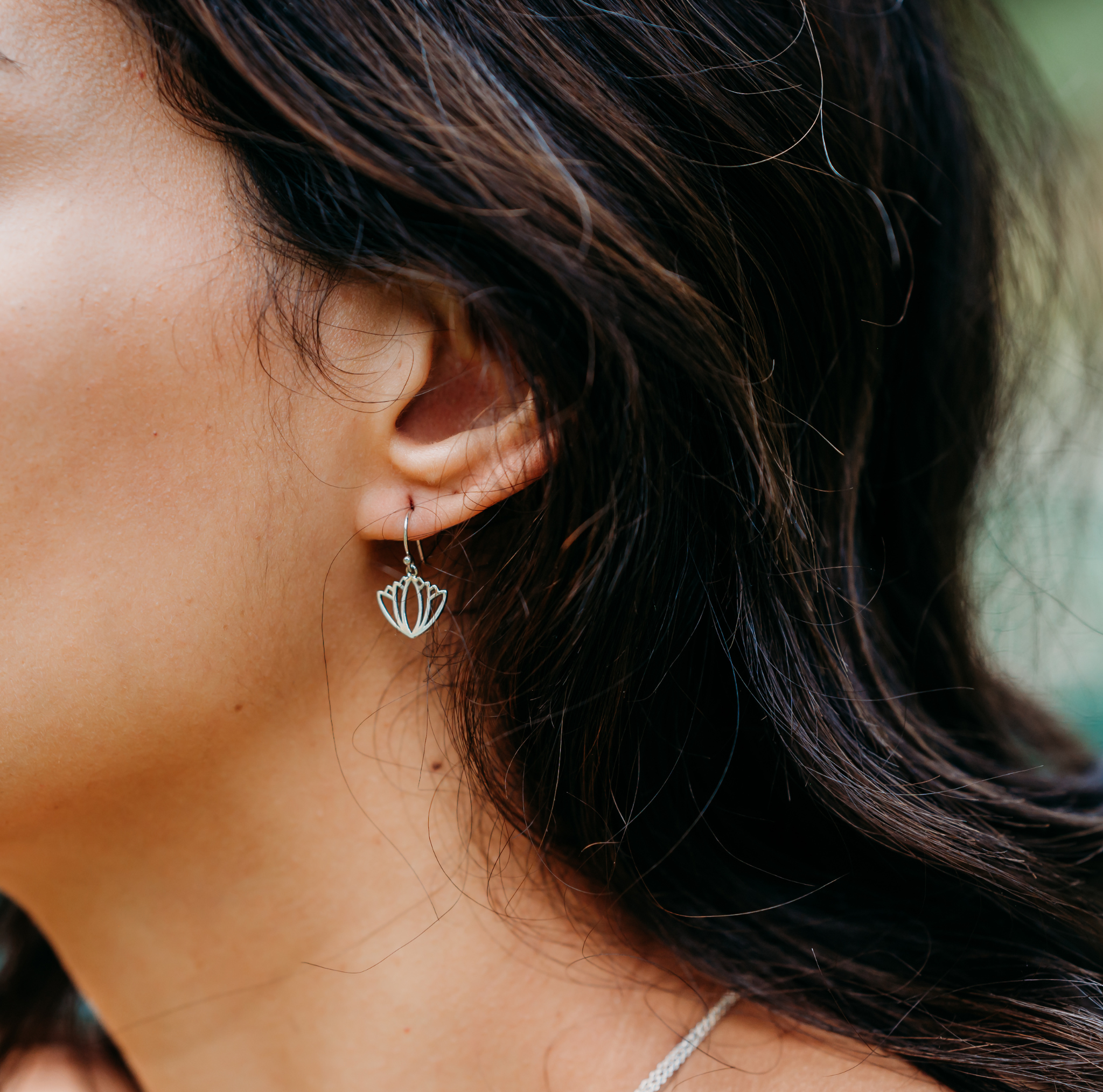 New Beginnings Silver Lotus Earrings
The lotus flower represents new beginnings, purity and transformation. Although the lotus grows through the mud, it reaches the light, beautiful and unmarked. This handmade piece is a reminder of the power of transformation, growth and new beginnings. 
Lotus flower measures approximately .5"x.5" 
These earrings are sterling silver and are made to order. Please allow up to one- two week for production.
Our handmade jewelry is made with love and care.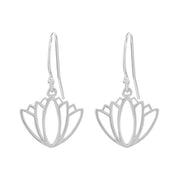 New Beginnings Silver Lotus Earrings